About Us
AllGoEasy is a free platform to help the disabled who are often frustrated by the lack of sufficient information on accessibility. We aim to provide accurate, reliable and detailed information so as to instill confidence in them to go out and explore Singapore.
AllGoEasy functions as a crowd-sourced platform, and so your reviews, thoughts and comments are greatly welcome. They are valuable additions to the consolidated store of knowledge and experience that would empower wheelchair users to venture beyond their routine destinations to enjoy greater inclusion within the community in their social and recreational activities.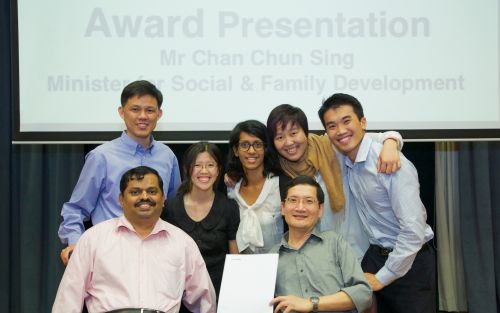 The team behind AllGoEasy comprises of a group of people from various backgrounds who were brought together by our desire to improve the lives of people in our society through tackling social problems such as this. We are definitely still learning, so please be patient with us! :)
In addition, if you would like to come alongside and help us improve, you could be one of the people behind AllGoEasy too! We are currently looking out for people with technical skills to help us maintain the platform, but are open to any other help offered too. Just drop us an email at allgoeasy@gmail.com with how you wish to contribute and we will be happy to follow up with you.
Our Partners